Approval allows for the delivery of visual data management to enhance safety and improve decision-making for operators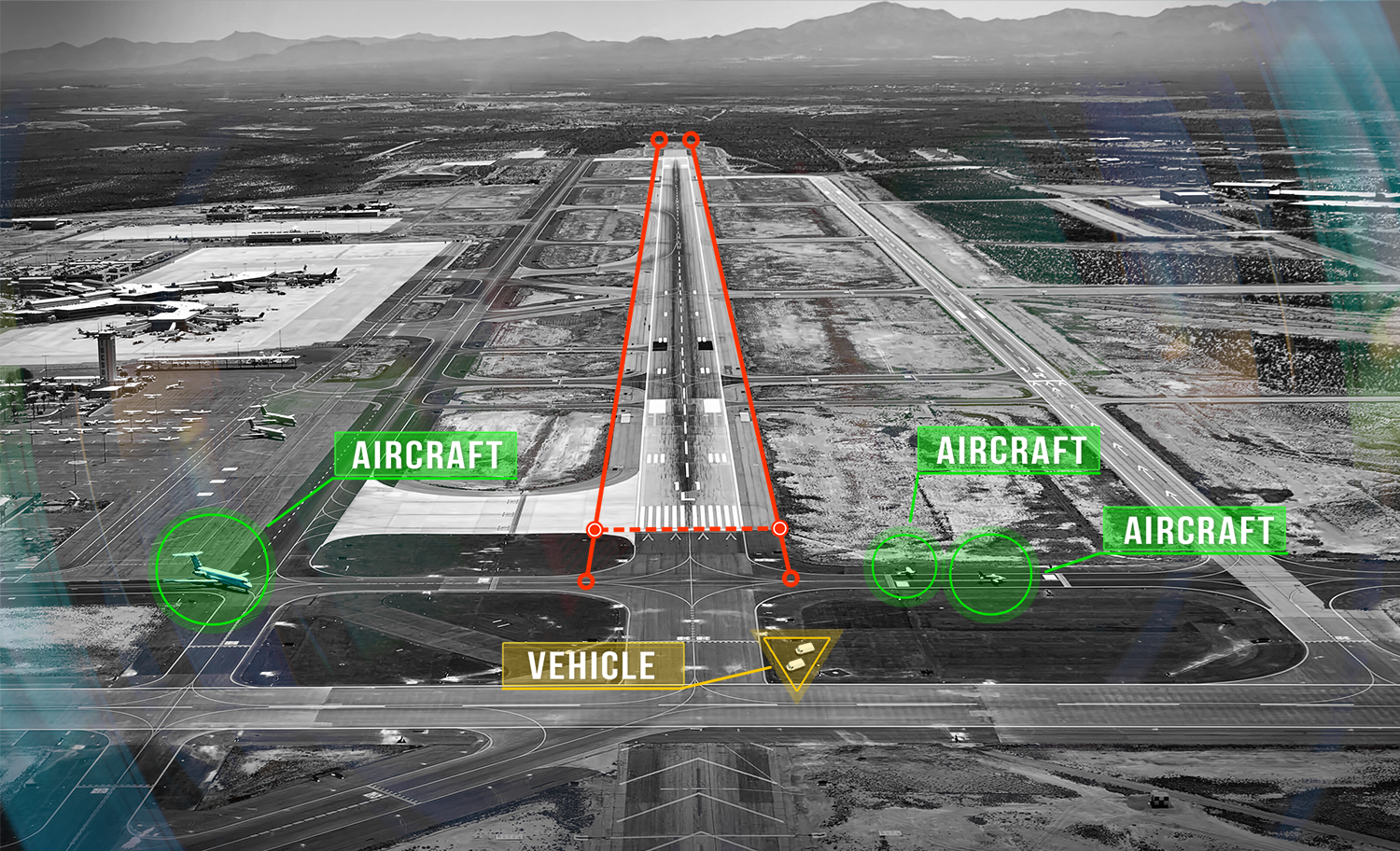 Tucson, Arizona – February 27, 2022 – Universal Avionics (UA) has obtained Technical Standard Order (TSO) authorization of the first Aperture™ visual data management solution as it initiates serial production for a major avionics OEM and is seeing strong interest from aircraft manufacturers and operators. The authorization clears the way for initial delivery of the system for enhancing safety and improving decision-making for flight crews and mission specialists.
Introduced to the market at NBAA-BACE 2021, this authorization from the United States' Federal Aviation Administration (FAA) allows delivery of the unit to an OEM for use in their flight deck offering on new aircraft. In this instance, Aperture can process eight video inputs and support four video outputs with near-zero latency, at the highest level of integrity in commercial aviation (Design Assurance Level A). Imagery from an Enhanced Vision System (EVS) camera and other sensors is presented to the flight crew, enhancing situational awareness.
Developments of Aperture currently underway will expand capabilities to include additional video/sensor channels, low latency video aggregation and manipulation, and the generation of symbology and synthetic imagery. Further developments will enable pilots to take advantage of real-time content analysis and augmented reality, such as visual positioning, obstacle detection, taxi guidance, and traffic awareness, leveraging Universal's extensive competencies in vision systems.
"The TSO authorization of Aperture is a critical step in the development of an innovative solution that will change how we use video in aircraft," said Dror Yahav, CEO of Universal Avionics. "This approval validates the technology and allows us to continue to innovate solutions for the future."
About Universal Avionics
Universal Avionics safely guides pilots and their passengers worldwide with forward fit and retrofit solutions flying on more than 35,000 airplanes and helicopters today. As a leading manufacturer of innovative commercial avionics, Universal improves safety and efficiency for business aviation, airline/cargo operations, and special missions.
Universal is a subsidiary of Elbit Systems Ltd., a major defense manufacturer and world leader in military aerospace. Solutions include navigation, electronic display, terrain awareness, recorders, and enhanced flight vision systems. Connect what's Next because Next is Now. Follow us on social media or visit universalavionics.com/about to learn more.