Troy Niles brings expertise as Technical Program Manager for ClearVision Enhanced Flight Vision Systems to RTCA SC-213 leadership position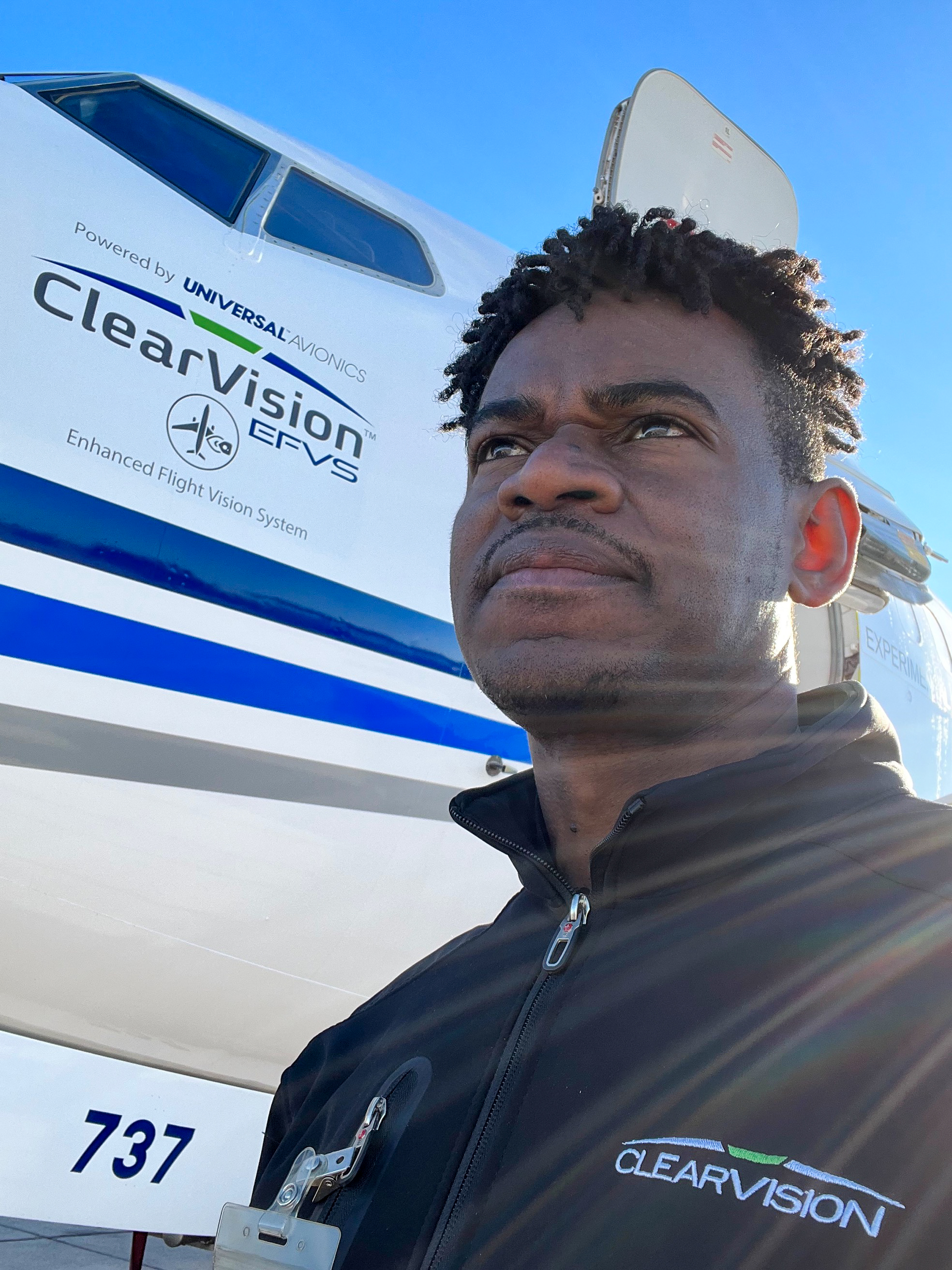 Tucson, Arizona – February 28, 2023 - Universal Avionics (UA), an Elbit Systems company, announces that Troy Niles has been selected to co-chair the RTCA (Radio Technical Commission for Aeronautics) special committee SC-213 on Enhanced Flight Vision Systems and Synthetic Vision Systems (EFVS/SVS). This continues UA's 15-year involvement as co-chair of the committee.
Troy Niles is a Technical Program Manager for ClearVision EFVS at Universal Avionics with over 25 years of experience in the aviation industry, specializing in head-down/head-up displays and vision systems. He has held leadership positions for avionics suppliers including Collins Aerospace, GE Aviation, Honeywell, and L3 Harris. As a premier and preferred supplier of Enhanced Flight Vision Systems, Universal Avionics is a key player in the EFVS market.
Niles' background and expertise, combined with his role at Universal, make him an ideal representative to lead progress in aviation through the RTCA special committee. "My goal is to help the industry develop relevant standards and increase the usage of EFVS and vision systems," said Niles. "I am proud to support this shared mission to make a difference together."
The RTCA is a private, not-for-profit association founded in 1935 dedicated to the creation and implementation of integrated performance standards to ensure the safety, security, and overall health of the aviation ecosystem. Its committees bring dedicated individuals from the U.S. and around the world to develop comprehensive and industry-vetted recommendations in partnership with the FAA. The Special Committee SC-213 was established in 2008 and continues to develop guidance on performance standards for EVS, SVS, Combined Vision Systems (CVS) and EFVS.
About Universal Avionics
Universal Avionics safely guides pilots and their passengers worldwide with forward fit and retrofit solutions flying on more than 35,000 airplanes and helicopters today. As a leading manufacturer of innovative commercial avionics, Universal improves safety and efficiency for business aviation, airline/cargo operations, and special missions.
Universal is a subsidiary of Elbit Systems Ltd., a major defense manufacturer and world leader in military aerospace. Solutions include navigation, electronic display, terrain awareness, recorders, and enhanced flight vision systems. Connect what's Next because Next is Now. Follow us on social media or visit universalavionics.com/about to learn more.